I finally finished painting and refurbishing that vanity. Yay for me!!!
AND..I have someone coming to look at it tonight,
so I am keeping my fingers crossed that I can sell it.
I really waffled back and forth on whether or not I wanted to keep it as a vanity or make it into a desk.
I honestly would have kept it as a vanity if it wasn't for the amount of work the mirror needed...
I either would have had to re-silver the back or buy a whole new mirror.
So I converted it into a desk.
I really love how it turned out.
Check it out and let me know what you think!!
Here she is all painted and pretty. Her knobs are super sexy!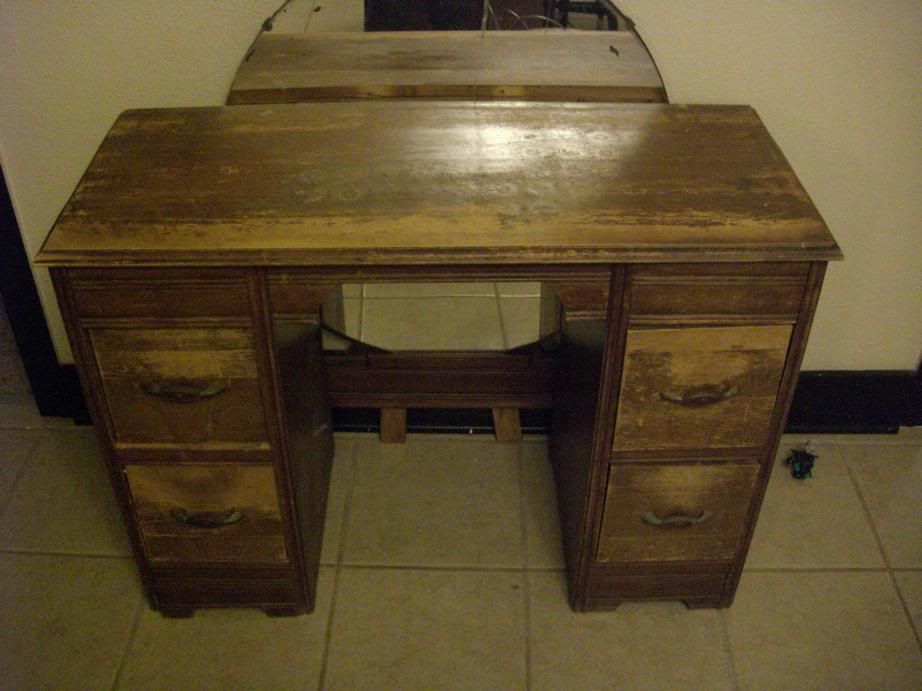 Here she is before I sanded and painted the crap out of it.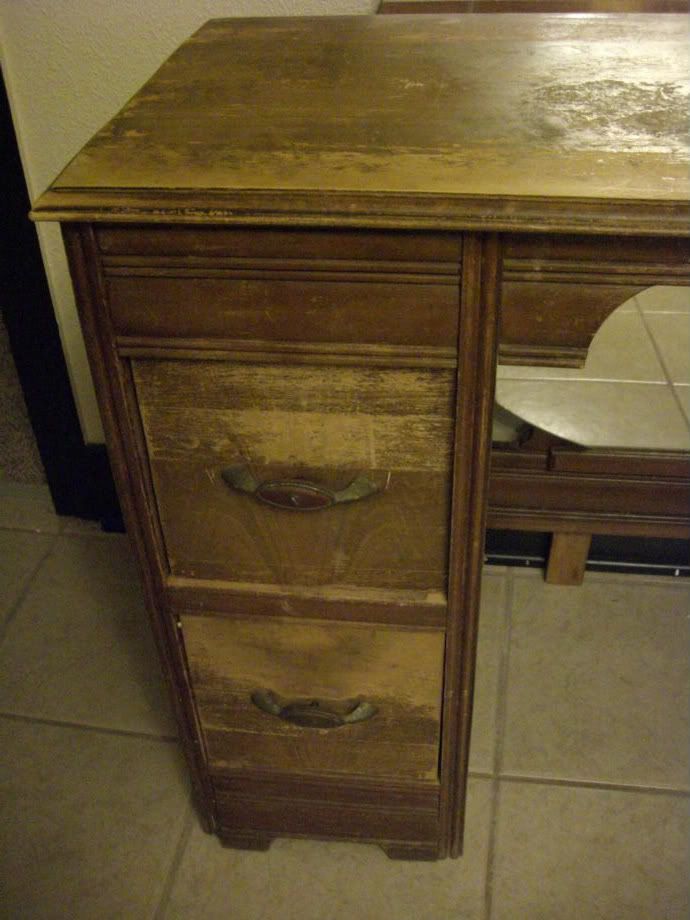 the pulls were really old and rusted. I really didn't like the style of them for what I was trying to achieve
With a minor amount of sanding. I wanted to see how easy it would be to get the stain off.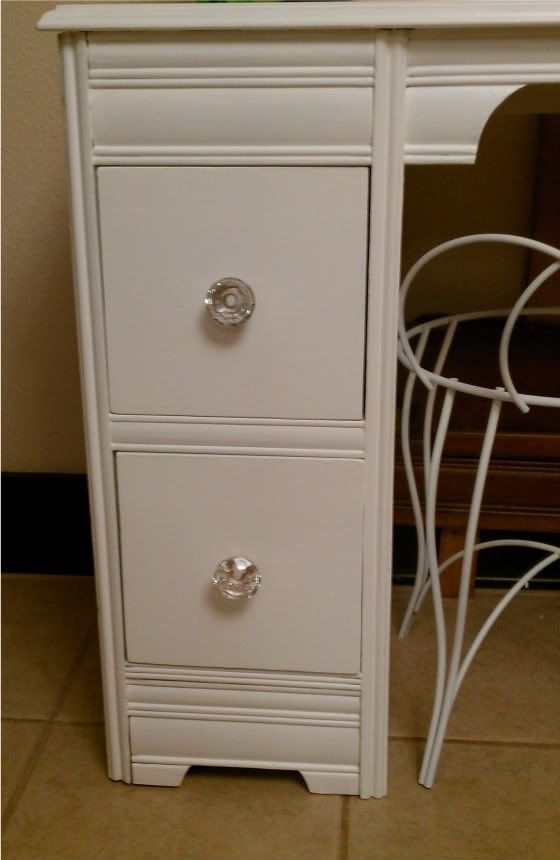 lol..I just noticed I have the drawers in reversed. Nice!
These drawers pulls were half off at Hobby Lobby. I love them!!
And here she is!!. The color of white is really creamy and pretty. My camera isn't very good so it's hard to see. That poor vanity stool had so much wood rot in the seating that I had to throw it away. I am waiting on my hubby to cut me a new one so I can recover it with an adorable swatch of fabric I have left over.




I think I did okay for my first real refinishing job!
Now I have to finish the dresser for my girls room, a small end table, the wood headboard and foot board for my son's room, and a jewelry armoire.
I have my work cut out for me haha!!